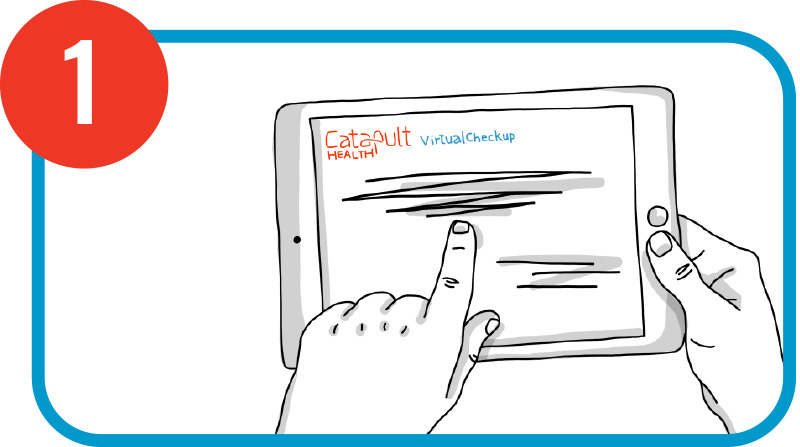 Watch the Video
Before you begin, please watch our 4-minute "how to" video at VirtualCheckup.com/video
You may also scan this QR Code with your phone's camera to access the video.
Drink plenty of water before you begin.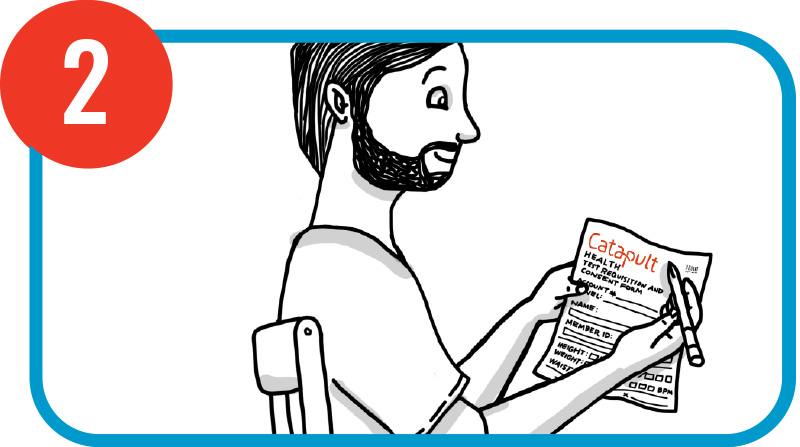 Begin Consent Form
The information you include on this form is confidential.
All fields are required.
The more accurate and honest you are, the more we can help you!
Weigh yourself, record your height and weight.
Answer the question about fasting.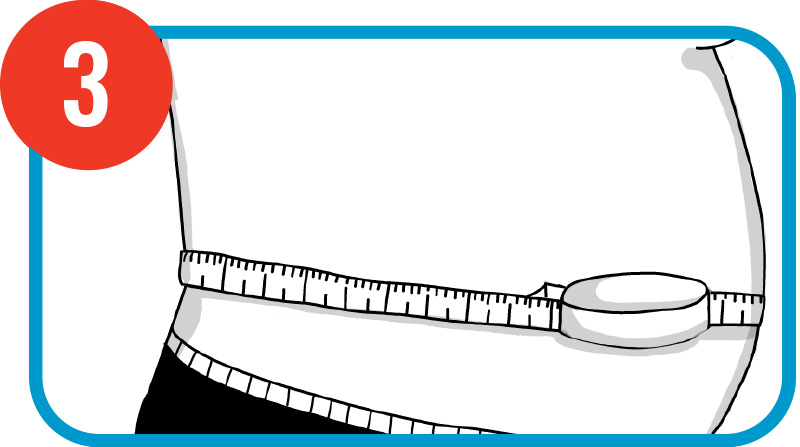 Measure Your Abdomen
Locate measuring tape in kit.
Measure the distance around your abdomen, right above your hip bone and around your belly.
Abdominal circumference is often greater than pant size.
Record on consent form.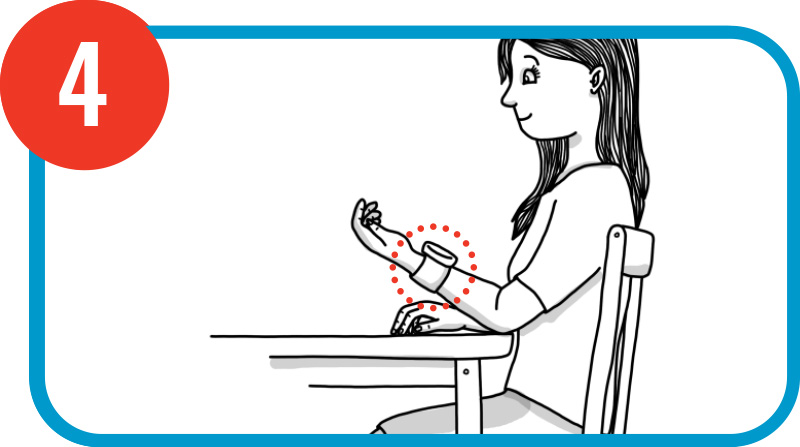 Check Your Blood Pressure
Sit in a chair pulled up to a table.
Place your feet flat on the floor.
Back straight, elbow on the table.
Install batteries in blood pressure monitor, put on your left wrist.
Screen should be visible with your palm up (opposite to wearing a watch).
Relax wrist and hand, raise wrist to heart level.
Take blood pressure reading, record on consent form, then wait 3 minutes.
Take second reading and record on consent form. Also record heart (pulse) rate from monitor.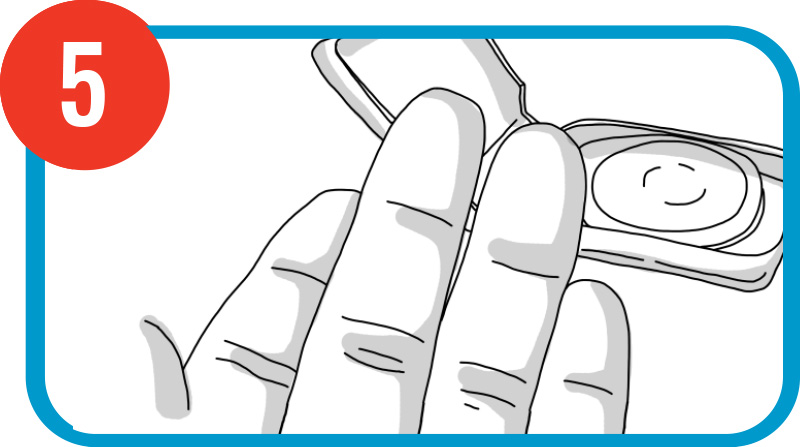 Get Everything Ready
Open the foil pouch and remove the green plastic collection device.
Place collection device (with collection side up) on a flat and level surface.
Do NOT remove the clear plastic that covers the white collection site.
Rinse hands in warm water.
With palm facing up, select ring finger for your collection. Puncture site should be on the side of the fingertip for ease of collection. Do NOT use the center of the fingertip.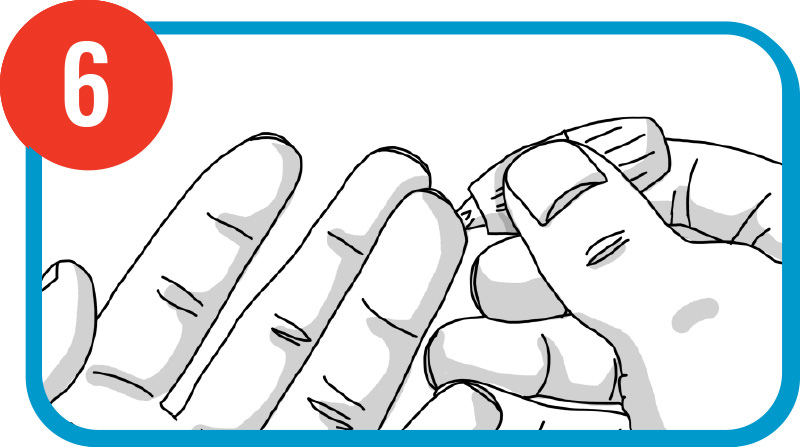 The Finger Stick Made Easy
Remove ring(s) from ring finger.
Clean collection site with alcohol pad.
Stimulate blood flow by letting your hand hang at your side and shaking back and forth for 15-20 seconds.
Twist off cap of lancet provided. Place hand, palm side up, on a hard surface.
Position lancet on right side of finger as shown. Press lancet firmly into side of fingertip until it "clicks."
Use gauze to wipe off and discard first drop of blood.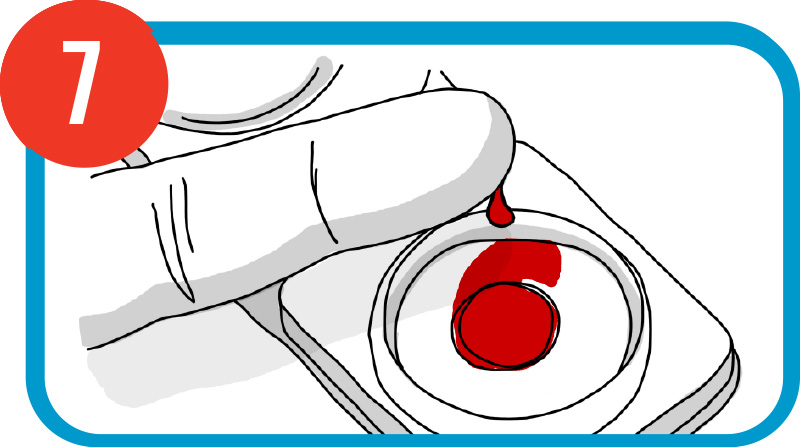 4 Drops is All it Takes
Squeeze above the knuckle of the finger to get the collection started.
Blood drops should flow freely.
If blood drop does not form, wipe site with gauze pad and gently massage finger from the palm to fingertip.
Four (4) large drops are required to fall through the center hole of the clear cover onto the application surface.
Apply drops continuously. Do NOT STOP or wait between drops.
When finished, hold gauze on finger 1 minute, remove and apply bandage.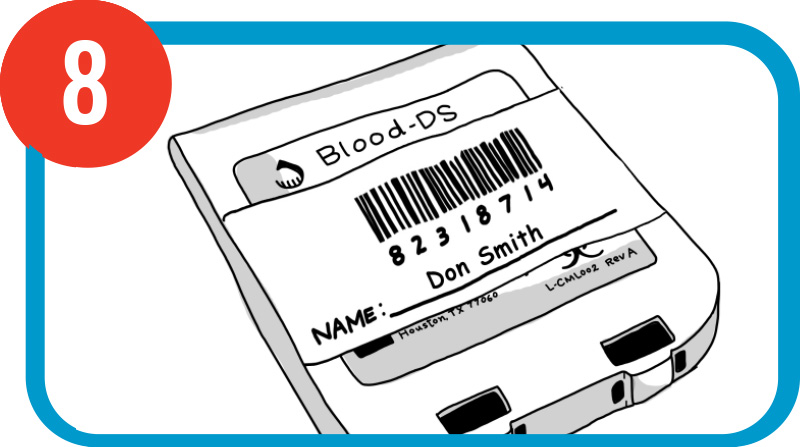 Close and Label the Sample
After 4 blood drops are absorbed, wait 3 minutes then close the device firmly by folding over the top.
Make sure the latches are secure.
Remove one barcode label from the consent form, print your name on it, affix to the outside of the collection device.
The collection device containing your blood sample can be stored briefly at room temperature (65°-72°) before mailing to the laboratory.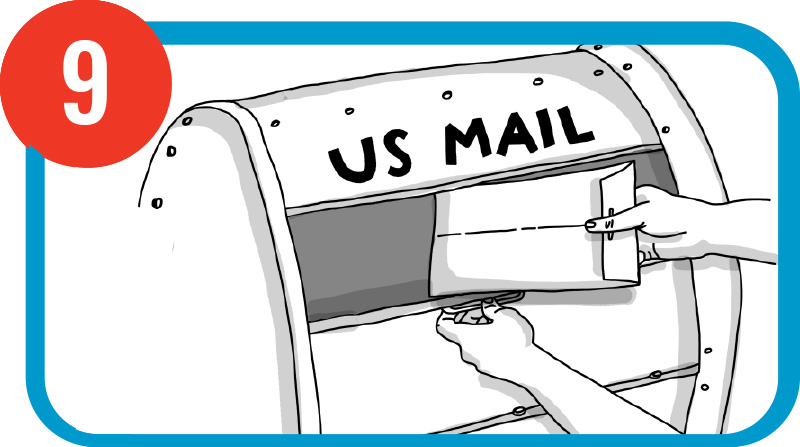 Mail Your Sample & Form
Verify all information is correct and complete on the consent form. Sign and date.
Remove a second barcode label and affix to the Participant Card located in the box tray. Retain this card.
Place your blood collection device and your signed consent form in the prepaid return envelope provided.
Your blood sample and consent form must be mailed (US MAIL) within 24 hours of collection.